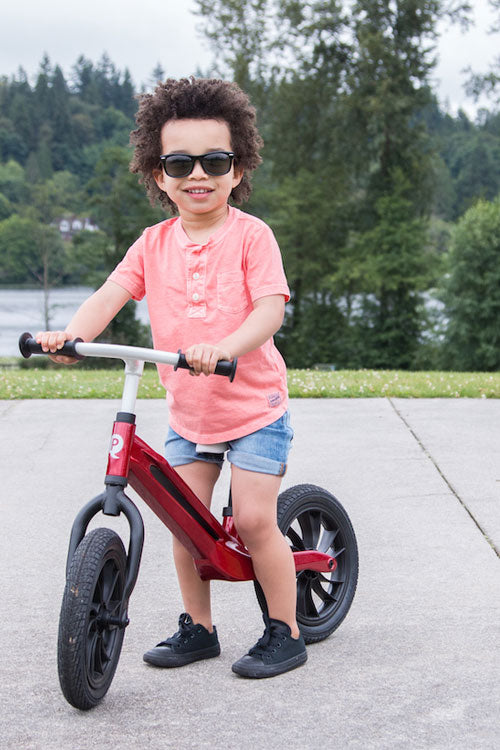 INSPIRE INDEPENDENCE
WITH Q-PLAY BALANCE BIKES
Pedals are unnatural
teach them how to balance like a pro
Before your little one is ready to take on a bike with pedals, they need to learn how to balance on a two-wheeled ride.
Training wheels are unnatural and does not inspire confidence when taken off, but our Balance bikes will have your little one gliding around in no time!
YEARS OF
LEARNING AND RIDING
Lightweight yet sturdy
MAGNESIUM ALLOY FRAME
Our Racer Balance Bikes are made for optimal long-lasting performance. These performance balance bikes are perfect for 3-5 year olds.
Air-filled
RUBBER TIRES
Designed for unparalled comfort Racer Balance Bikes feature air-filled rubber tires, an adjustable seat, as well as height-adjustable handle bars.
THE PERFECT STARTER
TECH BALANCE BIKES
The Tech Bikes also come with an adjustable seat and handle bar, and feature non-flat running eva tires.
These smaller and lighter bikes are perfect for kids as young as 2 years.