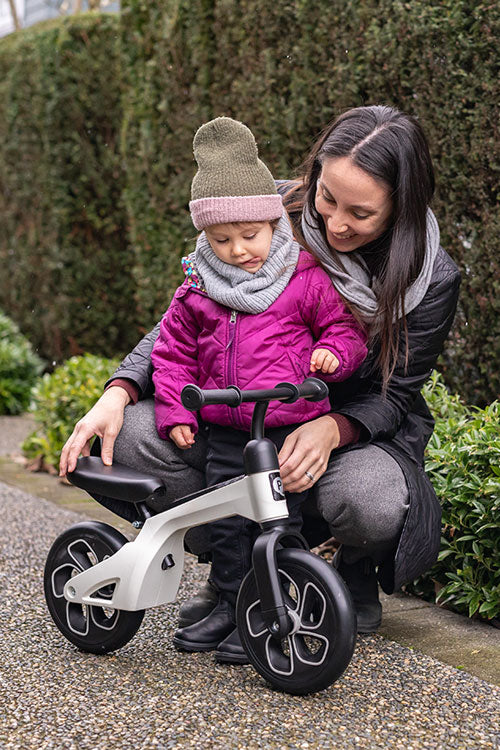 Pedals are unnatural
teach them how to balance like a pro
Before your little one is ready to take on a bike with pedals, they need to learn how to balance on a two-wheeled ride.
Training wheels are unnatural and don't inspire confidence when taken off, but our Balance bikes will have your little one gliding around in no time!
THEY'LL PICK UP IN NO TIME
Run Flat
EVA TIRES
Our Tech Balance Bikes are made for kids as young as 2.
Run Flat EVA tires are perfect for little ones as they keep the bike at slow speed. These tires are also puncture-proof making Tech the perfect first Balance Bike for your little one!
THE PERFECT STARTER
ADAPTS TO YOUR GROWING CHILD
The Tech bike also comes with an adjustable seat and handle bar to make sure your little one is always comfortable and safe.
These smaller and lighter bikes are perfect for kids as young as 2 years.
READY FOR THE NEXT LEVEL?
RACER BALANCE BIKES
Made with a Magnesium Alloy Frame and Air-Filled Rubber Tires, Racer Balance Bikes are perfect for kids aged 3 to 5+